THE IHI STORY PART XVIII
Hi-Tech is building Tomorrow's World Today . Welcome to the 21st century.
It is no secret that IHI is my favorite stock. With perhaps some bias*, I believe IHI is one great story stock, one great SRI stock, one great construction stock, one great applied technology stock, one great micro stock, etc. While an aggressive, high risk, high reward investment, I nonetheless strongly believe that this will become one stellar company. In this posting section, I have put together previous and current IHI postings.

---

IHI STOCK QUOTE and CHART and AFUND IHI EPS Projections (2/22/2004).
Further information may be accessed at IHI web site
All material information can be found at www.sedar.com or www.sec.gov.

---
THE IHI STORY
2004 IS FINALLY TIME FOR IHI!






IHI provides a superior building solution that is lower cost, higher quality, as well as doubly environmentally friendly: it uses fewer materials, and after built lasts longer with lower energy costs. When presenting the IHI story as a paradigm shifting technology to fresh investors, it sounds almost too good to be true. The use of computers and semiautomatic manufacturing equipment in the construction industry, which has barely changed in 100 years, is inevitable. IHI building technology can solve virtually all housing problems, ranging from initial cost and maintenance to damage caused by nature such as moisture, hurricanes, tornadoes, and earthquakes, in addition to man made problems such as fire and noise.

I have not been especially successful in forecasting IHI price long term. While I have almost always been right in predicting short term rises in its stock price, similar to what I expect this Winter 2004, a natural seasonal positive for many microcaps, IHI stock has fallen back many times often due to unexpected problems beyond the control of the company, e.g. Fanuc robotic issues. This has slowed fundamental progress much more than investors naturally desire. I strongly believe 2004 will finally be different.

THIS TIME ITS DIFFERENT

The Company IS developing sales teams for its four primary potential markets: Residential, Hi Rise, Industrial and Public Sector sales.
IHI IS more actively pursuing its primary home market in BC Canada by both developing two Greater Vancouver High Rise projects and increasing sales focus on the BC housing market.
IHI IS actively pursuing more R&D and pilot projects across Canada.
I expect the Company WILL establish a US and international sales and marketing office in New York in 2004.
ITS TIME: IHI is ready. IHI stock is selling below book value. From a time and price perspective, I see it near the end of a long term bottom. As the IHI Delta factory moves into full production, its stock price should begin to generously reward patient investors. I believe it will outperform whatever the next market cycle with the potential to be a home run investment (10X+).

---
THREE POSSIBLE IHI FUTURES IN 2004
Given the Company has sufficient financial resources and has passed key technological innovation hurdles, there are three possible IHI near term futures: one with progress at the current painfully slow rate (unlikely), a second somewhat accelerated model for early 2004 (more likely) and the third, the after effects of a major order or PR coup (both highly possible).

Scenario I stock forecast: 50%+ rise
IHI is natural candidate for January effect microcap portfolios.

Scenario II 6 month stock forecast: Double or Triple
New IHI North American orders for both luxury and low income homes, high rise and industrial buildings.

Scenario III 6 month stock forecast: 10X
A blockbuster order, e.g. a Saudi or European factory, or a large order from the Canadian Arctic.
A PR coup branded as an Olympic Company (2008 China, 2010 Vancouver), an Emergency Disaster Relief Company (Iran, Iraq), and/or a Homeland Defense (bullets, bombs, radiation) or safe room/home Company (Luxury or Mobile home anchor).
---
Final Critical Milestones Countdown
3. First large orders accepted 2004.
2. Full capacity production begins 2004.
1. Lower IHI production costs proven 2004.
International Hi-Tech Industries has taken far, far longer than my original (and often revised) forecasts. Still, I am more convinced than ever that my faith will be eventually vindicated. If so, IHI will no longer be my favorite aggressive speculation, but instead become my favorite aggressive growth small cap. Accordingly, I have personally continued to add to my IHI stock holdings, and for select clients on a periodic basis. It is my recommendation that long term investors consider doing the same.
I believe any other high technology company in a similar state of pre-production would fully justify a far higher stock price. Whether you use Chinese Astrology, Vedic Astrology or Western Astrology, the results are the same: IHI has the cosmic potential to become a "one decision stock" like Microsoft or Intel. As I stated at their AGM in 2000, not only is IHI a company that will offer rich financial awards to stockholders and joint venture partners, but it is a SRI company that will do good in the world: Its technology can help save many lives and livelihoods, as well as being ecologically sound and improve the quality of life on earth. For these reasons, almost all my personal friends, clients and close family are long term investors in this company. Over the next decade, I expect the world to see what psychics and seers from around the world have "seen": sharing my vision of International Hi-Tech Industries as a world class, paradigm shifting construction technology powerhouse.

---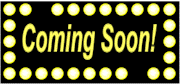 A European IHI Factory
A Saudi IHI Factory
A US IHI Factory
A Second Canadian IHI Factory
A Second Saudi IHI Factory
A Second US Factory

---
ASTROTECHNICALS
I believe IHI stock will shortly be exiting a long term basing pattern.
IHI could easily appreciate 100%-1000% given upcoming long term favorable astrological aspects. IHITF stock should move up rapidly on positive order and production news. After the Delta factory reaches its critical commercial capacity production, we foresee no significant stock correction, as we have experienced all too many times in the past before $2.
P1 Resistance C$.68 (US $.50).
P2 Resistance US $1 ($1.30).
P3 Resistance US$ 1.35 (C$1.75).

We plan to issue our next update in July after the 2004 IHI June AGM.

---
Q & A

READER: Will IHI finally report on order intake, or will they wait until stock is trading below 2/3 year lows? Or is this just the regularly December selling pressure?
HW: I believe this is the standard December year selling, to be followed by January effect buying.

READER: I want to buy some more and wanted to know what your thought is on when orders will be produced and if that will get this stock moving. Also why do you think it has been going down so much lately if things are expected to start happening the beginning of 2004. I look at it this way the company is better positioned now than it has ever been in the past but the stock is the worst it has ever been, why is that? Do you think it is possible if things start progressing at a normal pace not like the past is it very likely for IHI stock do reach around $25 a share in 5 years? I watched Taser and it went from $4 to $85 in one year. I believe IHITF has that potential do you. Please respond to help me keep positive on this stock.
HW: Yes. I continue to believe IHI has a potential sky high future price target. This seems to be seasonal tax loss selling. This explains why small cap stocks like IHITF often go up in January as they are sold too cheaply (IHITF is currently priced well under book). I am buying more for clients and suggest you consider averaging down your positions. I hope to update my web site with fresh IHI information any day now.

READER: IHI appears to be taking a swan dive
HW: If you are long term investor, just relax.
READER: Yeah, I know. I acquired most of my stock before my son was born - sure would be nice to see it back above the price I paid before he gets married... :-)
HW: Understood, but you can always add a little more here and average down. Don'tforget your grandchildren!

READER: I know you are in up to your elbows too but what the hell is going on. Are these people ever going to get an order or get into production? Even a blind squirrel finds a nut once in a while. These people have found NOTHING that is public. I know there has not been much volume but something is fishy. I have been stung by this kind of stuff before. Can't you be candid with us? Time to get out?
HW: I am buying. How candid is that! The insiders I know are BUYERS. I am as well.

READER: What do the insiders know that we peons don't?
HW: That IHI selling well below book offers substantial value, given their (and my) view that its long term prospects are brighter than ever.

READER: Same as usual [PR 11/15], no specific hard facts, either they do not disclose all info or Management is not executing accordingly. When will they finally deliver some orders? Could they not quote on orders 3 months before? Getting REALLY disappointed on this, thought something major would be announced this time instead of news on JV that is working with consulting company, guess in 2 years we will see some results on that.
HW: I fully understand your concerns and also feel your pain. For this reason, I queried our staff psychic on IHI's intermediate term future. He urges patience and stated IHI will score BIG TIME as promised next year. More specifically, he replied that IHI stock prices will be UP in January (I presume the January effect) and UP, UP and AWAY in August (I presume, well you know).

READER: Does IHI have patent protection in Iraq?
HW: Yes, in addition to 179 other countries.

READER: IHI filed a 6-K. What is that?
HW: International Hi-Tech Industries is listed on the US Bulletin Board (IHITF) as a foreign private issuer. As such, it is required to file Forms 20-F and 6-K, instead of Forms 10-K, 10-Q and 8-K. Forms 20-F and 6-K serve as a wraparound for the company's Canadian public reports. Canadian regulatory filings can be found on www.sedar.com, the Canadian equivalent for EDGAR.

READER: I have been an investor in IHI for several years now. But the stock has tested my patience (and I am a very patient person). I also know that just because a company can "build a better mousetrap" doesn't mean it can make money from it.
HW: Agreed, however, if you study Roger's (IHI's president and largest shareholder) horoscope, you will see he will NOT give up. He will continue until he succeeds, which I continue to hope and expect will be shortly.

READER: Thanks for a great report you have put on your site. Thank you for your continued efforts. I just hope the Saudis do indeed put their order in and soon.
HW: Things are moving forward and Vancouver getting the 2010 Olympics is likely to be of great benefit to IHI.

READER: You said that almost all the psychics and seers have "seen" the IHI will be a $10 stock. How did you come to that conclusion? Did you personally spoke to that many? Or is there a web site I can go to where a psychic have "seen" it.
HW: Over the years, dozens of current IHI shareholders have had their personal astrologer or psychic consultant study the company as part of their Due Diligence. I have been informed of the bottom line when they become shareholders. I can only recommend you check with your own astrologer or psychic for a second opinion.

READER: Very interesting, hope your aggressive [EPS] numbers will be reality. My calculations based on IHI bsnss plan and Lux bsnss plan are 20-50% lower. This is due to lower number of production lines/factory I guess.
HW: As I wrote, a conservative take such as yours SHOULD be, would be 25%-50%. Even so, given company book value and future EPS estimates, this is a COMPELLING buy here, don't you think?

READER: How was the overall impression of the AGM, and the presentation the company gave before, I guess more and more people are doing their homework on this.
HW: It went smoothly. Clearly all current IHI shareholders are long term players. As for the brokerage presentation, there was good interest and I believe it is now being watched more carefully. An outline of what I said is THE IHI STORY Part XVII.
---
PART I: IHI 98
PART II: IHI FAQ
PART III: IHI HOROSCOPES
PART IV: IHI BC HG SHOW 99
PART V: IHI 99
PART VI: IHI CORRESPONDENCE
PART VII: IHI LUXEMBOURG
PART VIII: IHI SUMMER PROGRESS
PART IX: MORE IHI Q & A
PART X: IHI Story, Part X
PART XI: IHI'S 3 VIRTUES
PART XII: IHI 2000
PART XIII: IHI COUNTDOWN
PART XIV: IHI COUNTDOWN II
PART XV: IHI COUNTDOWN III
PART XVI: IHI BELIEVE IT OR NOT
PART XVII: IT'S TIME FOR IHI
PART XVIII: 2004 IS FINALLY TIME FOR IHI


FIRST IHI POST: IHI AND SRI
© The Astrologers Fund, Inc. Last Updated:

This report is based on the Astrologer's Fund independent analysis, but also relies on information supplied by sources believed to be reliable. This report may or may not be the opinion of IHI management and no representation,e xpressed or implied, is made as to it accuracy, completeness or correctness. IHI's results are subject to uncertainties that include management of growth, timing and magnitude of future contracts.
Safe Harbor Statement: Statements contained in this document, including those pertaining to estimates and related plans other than statements of historical facts, are forward-looking statements subject to a number of uncertainties that could cause actual results to differ materials from statements made.
Disclaimer: IHI has been an AFUND client since 1994 and is currently paying monthly $2,500 consulting fees and $500 for banner ads on . our web site. May 15, 2002, an affiliated company, Susan Hahn & Associates became IHI's media representative with a monthly fee of $1500. In addition to acting as a paid consultant for IHI, The Astrologers Fund Inc., its director, employees and its clients maintain large positions in this stock. In addition, International Hi-Tech Industries is a major sponsor of our web site and we may be involved with future financings of this company. While we usually do not actively trade IHI stock as it is a long term hold for us, it is of obvious benefit to us when others buy IHI stock. Always do your own research and check with your licensed financial advisor or broker before buying or selling on the recommendations of the Astrologers Fund, Inc.