THE IHI STORY PART XVII
Hi-Tech is building Tomorrow's World Today . Welcome to the 21st century.
It is no secret that IHI is my favorite stock. With perhaps some bias*, I believe IHI is one great story stock, one great SRI stock, one great construction stock, one great applied technology stock, one great penny stock, etc. While an aggressive, high risk, high reward investment, I nonetheless strongly believe that this will become one stellar company. In this posting section, I have put together previous and current IHI postings.

---

IHI STOCK QUOTE and CHART and AFUND IHI EPS Projections (7/1/2003)

---
IT'S TIME FOR IHI





My visit to Vancouver in June 2003 suggests the company is ready to move from pre-production into a start up production phase. Exactly how the company will do this I am waiting to find out. Ideally, it will be one large (relatively simple) second factory order. Alternately or additionally, it may be a series of initial home or building orders from various developers in the US, Canada and Europe to seed future sales. I expect this transition phase to take about 2-4 months. It will involve the hiring of additional factory personnel, management, design and sales support staff that will double IHI payroll. It is an exciting and challenging time period for IHI investors. I already preparing for the official IHI factory press opening later this year. I hope to present the IHI Story in brief from its Vision, 10 year Retrospective, Today's Achievements and highlights from its current 5 year plan.


---
Outline of my introduction at the June 19, 2003 IHI Vancouver Brokerage presentation:
This our first of a series of brokerage road shows across Canada and the USA. Why now? Because is IHI is ready.
The IHI Vision: To use modern technology and computerization to solve numerous housing problems such as moisture, hurricanes and tornadoes, fire, earthquakes, noise etc. IHI provides a superior building solution that is lower cost, higher quality, mass customization as well as doubly environmentally friendly using less materials and after built longer lasting with lower energy costs. In other words, the proverbial better mousetrap - faster cheaper and better.

IHI is a 10 year story that has gone through the inevitable financial and technical problems of start ups. These challenges have been met and this summer, their first factory in Delta will be in full production capacity. This is why we are having our first brokerage presentation now. It is time for IHI.
Whether you are a Bull due to low interest rates and a belief in an improving economy, or a Bear like me, and believe the 2003 top is in, or near in, in time and price, three sectors - entertainment, health care and construction are likely to outperform. IHI stock is selling below book value and has a positive cash flow. I believe it will outperform whatever the next market cycle and has the potential to be home run investment.
ITS TIME. From a time and price perspective, I see it near the end of a long term bottom. As the first IHI factory moves from preproduction into production over this summer, its stock price should begin to reward investors.
Whether suggesting IHI for new clients, or recommending averaging down and adding positions for current shareholders, this stock should NOW be watched carefully. If after your due diligence, you agree with my view of the company, your client recommendation now can for many years provide for attractive returns.

---
Final Critical Milestones Countdown
3. First large orders accepted Summer 2003.
2. Full capacity production begins Summer 2003.
1. Lower IHI production costs proven Winter 2004.
International Hi-Tech Industries has taken far, far longer than my original (and often revised) forecasts. Still, I am as convinced as ever, that my faith will be vindicated. If so, IHI will no longer be my favorite aggressive speculation, but instead become my favorite aggressive growth small cap. Accordingly, I have personally continued to add to my IHI stock holdings and for select clients on a periodic basis.
I believe any other high technology company in a similar state of pre-production would fully justify a far higher stock price. Whether you use Chinese Astrology, Vedic Astrology or Western Astrology, the results are the same: IHI has the cosmic potential to become a "one decision stock" like Microsoft or Intel. As I stated at their AGM in 2000, not only is IHI a company that will offer rich financial awards to stockholders and joint venture partners, but it is a SRI company that will do good in the world: Its technology can help save many lives and livelihoods, as well as being ecologically sound and improve the quality of life on earth. For these reasons, almost all my personal friends, clients and close family are long term investors in this company. Over the next decade, I expect the world to see what psychics and seers from around the world have "seen": sharing my vision of International Hi-Tech Industries as world class, paradigm shifting construction technology powerhouse.

---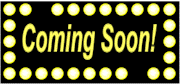 A Saudi IHI Factory
A European IHI Factory
A New York IHI Factory
A Second Canadian IHI Factory
A Second Saudi IHI Factory

---
ASTROTECHNICALS
IHI stock is in a long term basing pattern.
IHI could easily appreciate 100%-500% given current long term favorable astrological aspects. IHITF stock should move up rapidly on positive order and production news. After the Delta factory is in commercial production, we foresee no significant stock correction, as we have experienced all too many times in the past.
P1 Resistance C$.68 (US $.50).
P2 Resistance US $1 or C$1
P3 Resistance US$ 1.35 or C$2

---
Q & A

READER: You have been saying that the wait was over for a while now. What makes you think that it is any different this time? I am interested in buying IHI.
HW: One never knows for sure, but there is another good astrological "window of opportunity" ahead. That, coupled with significant company progress also expected shortly, continues to make this my favorable aggressive investment at this time. Could I be wrong? Yes. Will I be wrong intermediate/long term? Rather unlikely!

READER: What do you mean "The final IHI countdown has begun"?
HW: The very long wait is ALMOST over.

READER: Have I got it right this time - Is the latest Div for us shareholders?
HW: No. The stock dividends were issued to the shareholders of IHI International Holdings, Ltd. This includes International Hi-Tech Industries (the "Company") in which you own shares. This dividend was issued to the Company, not to individual shareholders. However, it is the Company's intention to issue shares in the Bermuda Corporation to IHI shareholders of record within the next two years.

READER: Do you seriously think they [IHI] will indeed meet their time frame of having the final part completed by mid 2003?
HW: Based on recent past history, they do what they say, but later, so if not mid2003, late 2003. However, it does seem to me that they should meet their schedule or be close to it.

READER: I sure do hope that IHITF get going soon so I can get out of this debt. Ha! Ha! I have had several clairvoyant individuals state that it will be a $10.00 stock!!! Yeah!!! Hope it is soon!!
HW: So do I, as well as all Wall Street, Next Street Readers. It is more than interesting that that almost all astrologers and psychics DO agree they will ultimately succeed in a BIG way.

READER: What's your verdict on IHITF? It's getting a bit boring.
HW: That is true, but while it is getting ready to explode, I am not unhappy to still have the opportunity to buy more shares for myself and clients at its current ridiculous pricing.
PS: I don't believe it will stay boring for too much longer!
---
PART I: IHI 98
PART II: IHI FAQ
PART III: IHI HOROSCOPES
PART IV: IHI BCHG SHOW 99
PART V: IHI 99
PART VI: IHI CORRESPONDENCE
PART VII: IHI LUXEMBOURG
PART VIII: IHI SUMMER PROGRESS
PART IX: MORE IHI Q & A
PART X: IHI Story, Part X
PART XI: IHI'S 3 VIRTUES
PART XII: IHI 2000
PART XIII: IHI COUNTDOWN
PART XIV: IHI COUNTDOWN II
PART XV: IHI COUNTDOWN III
PART XVI: IHI BELIEVE IT OR NOT

FIRST IHI POST: IHI AND SRI
© The Astrologers Fund, Inc. Last Updated:


This report is based on the Astrologers Fund independent analysis, but also relies on information supplied by sources believed to be reliable. This report may or may not be the opinion of IHI management.
Disclaimer: * IHI has been an AFUND client since 1994 and is currently paying monthly $2,500 consulting fees and $500 for banner ads on our website. May 15, 2002, an affiliated company, Susan Hahn & Associates became IHI's media representative with a monthly fee of $1500. In addition to acting as a consultant for IHI, The Astrologers Fund Inc., its director, employees and its clients maintain large positions in this stock. In addition, International Hi-Tech Industries is a major sponsor of our web site and we may be involved with future financings of this company. While we usually do not actively trade IHI stock as it is a long term hold for us, it is of obvious benefit to us when others buy IHI stock. Always do your own research and check with your licensed financial advisor or broker before buying or selling on the recommendations of the Astrologers Fund, Inc.