THE 2000 HOROSCOPE
Y2K: FACT OR FANTASY?

Until last year, I believed the Millennium problem was more hype than real. That is, until a fellow astrologer said,"Henry, take a look at the Millennium horoscope." I did. Now I no longer believe the millennium bug is just science fiction. The Y2K is for real, and it is one deadline that politicians can't postpone.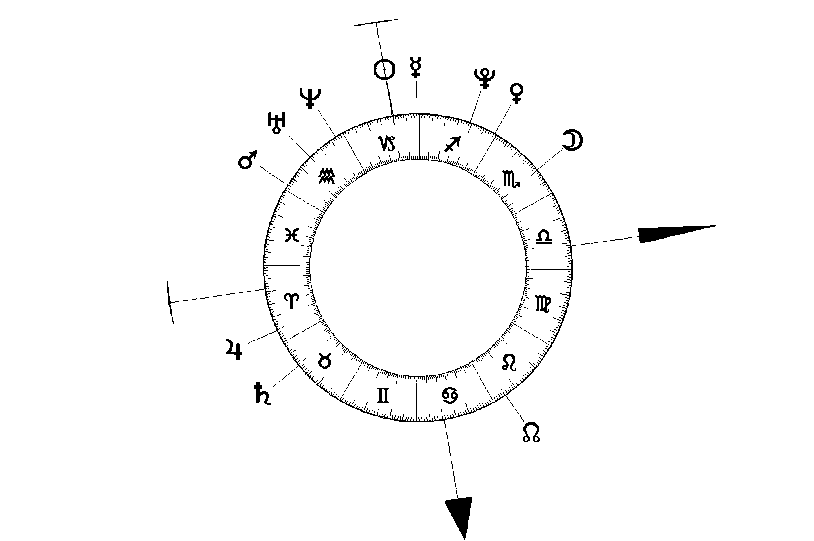 A BRIEF PRELIMINARY ANALYSIS FOLLOWS:
Astrologers may wish to email their opinions with astrological reasoning to YEAR 2000 HOROSCOPE ANALYSIS
NZ Pluto sq A

Suggests the beginning of ground shaking problems by midnight, Auckland.
CET countries - Moon parallel Jupiter

Suggests EU countries such as Holland may have cosmic protection.
Wall Street Moon opposite Saturn

By midnight New York and the Time Square millennium celebration, many people may not be happy.
Neptune conjunct South Node

Suggests dissolving computer ties.
Sun trine Saturn

Renewed world seriousness.
Jupiter = Sun/A/M//Moon/Saturn

This picture of Sun, Asc and MH in midpoint with Moon Saturn (All 4 personal points) says watch Jupiter (YOUR WEALTH).
Saturn counter parallel Mars+Pluto

As we said, don't fly etc.
Helio Mercury conjunct Pluto

A transformation in world thinking. Perhaps this could be a disaster like the Titanic that points to man's hubris and the fallibility of technology.
Helio Venus opposite Mars (separating)

Not as much fun these days!
Note: Our forecast for probable millennium market disasters, on the order of Russia or Indonesia, will be given in AFUND GLOBAL OPPORTUNITIES ALERTS.
---
Conclusion: I don't believe the world will come to an end on January 1, 2000.
But the question is: "What is going to stop working on January 1?"
The best guess is to expect disruptions similar to those of a natural disaster, such as an earthquake or typhoon. Some effects will last for months, if not years. In general, this will not be a plus for the world's economy, as substantial moneys must be spent to simply maintain the status quo. Hence, this is a rather bearish indicator for the first trading day of the next millennium. Stay tuned.
Finally, a few common sense do's and don'ts in preparation for New Year's Eve 2000:
DON'T FLY (World cruises are fine).
DON'T GO to Time Square WITHOUT a flashlight.
DO GO to the bank and withdraw in CASH one month's living expenses.
DO CELEBRATE, MEDITATE, PRAY for a NEW WORLD ORDER OF INCREASING LIGHT, CONSCIOUSNESS AND LOVE.


Last Updated: